Skip to content
Skip to navigation menu
HR5S Series
The first category 2 safety relay module in the industry
Machine safety design is a detailed topic addressed by many regulations and standards, and it is also supported by numerous specialty products and practices.
However, this doesn't ensure appropriate machine safety measures are always applied. There is a strong tendency among many designers to presume that machinery must come to a full stop when errors are detected. This belief, along with overly conservative interpretations of ISO standards, has led many designers to handle most situations as category 3 or 4, requiring full redundancy. In 2015, ISO 13849 was revised and the requirements for category 2 were updated becoming easier for users incorporate into their machine safety systems.
Instead of mandating full redundancy as with categories 3 or 4, when category 2 is acceptable, only single input connections, less expensive controllers, and single outputs can be used. Design effort is reduced, the safety controllers relay modules are more economical, fewer and less-specialized non-redundant devices can be used, control panel space is saved, and field installation labor is reduced.
Key Features: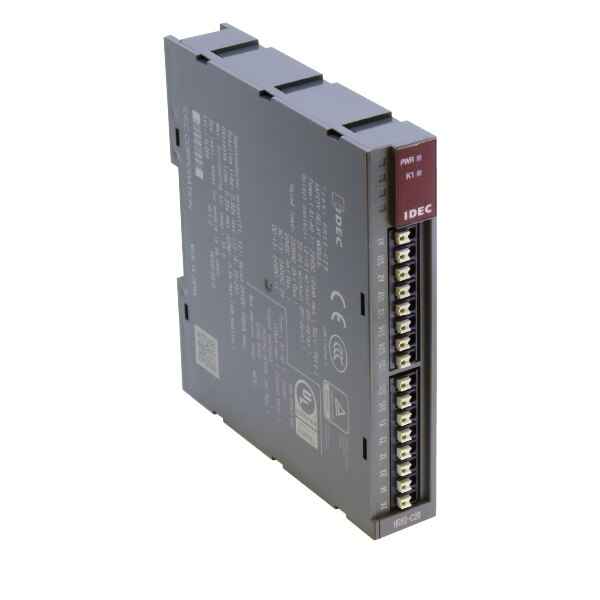 Catalogs & Brochures
Instruction Sheet
Catalogs & Brochures
Instruction Sheet